It may be difficult to become a professional freelancer, especially for people who have never tried it before or who are just starting freelancing. We believe that self-employment is hard. In reality, for every person who has found success with it, there are many more who have failed miserably. There are several advantages to freelancing. It not only allows you to work at your schedule and avoid the 9 to 5 work routine, but it also exposes you to a wide range of firms, enterprises, and professionals, broadening your social network.
So, how can you efficiently become a professional freelancer and attract additional clients?
The following are the most crucial steps you need to follow to achieve that.
Select a Niche
If you want to start freelancing and become a professional freelancer, you might be willing to take any paid work you can find on Fiverr or Upwork. However, as you advance in your freelancing business, you'll need to become more specific about the sorts of work you perform and the customers you accept.
You may still be wondering, how should you become selective about the freelance business you perform to enable you to generate more money.
When you specialize in a skill set, you become an expert in that subject, and experts may demand higher fees for their specialized services (there are expert and pro categories on Upwork and Fiverr too). Every person who is telling you to follow this strategy to become a professional freelancer is right.
From our perspective, the age-old discussion over whether you should be a specialist or a generalist when starting your freelancing business isn't even worth debating.
If you were a prospective customer looking for someone to repair your email marketing campaign so people sign up, develop advertising that encourages people to buy, or simply update your old website, would you rather employ a jack of all trades or someone who is a pro at doing one thing and doing it well? We always go with the expert.
In our user's experiences, deciding to hire a content marketing consultant rather than a generic digital marketer has been the single best move they've made for their freelancing careers.
They've been able to get to the top of their niche in a reasonably short amount of time because they've created a reputation with customers as good content marketers over the past several years and routinely participate in content marketing campaigns on various social media sites. Aside from their blog and current client referrals, the second most constant source of new clients has been company owners searching for particular expert advice via Google and social media.
To apply this example to other domains, assume you are just starting as a web developer. You might specialize in something like moving blogs to WordPress. That means whenever anyone tries to search for "help with migrating a blog to WordPress", they can find you. This also applies to graphic designers. You may undertake graphic design exclusively for WordPress.
If you select the proper niche, opting to specialize and putting effort into establishing yourself as an expert within your field might pay off in the long run. and, of course, it will help you to become a professional freelancer.
Define Your Service Offerings
What you do and don't do is a significant decision you must make early in your independent job if you want to become a professional freelancer.
The more detailed you can be about the services you provide, the better. It will not only help you brand yourself, but it will also allow you to influence how prospective clients view you and continue expanding your portfolio in the direction you want to go.
If you want to focus on becoming a sought-after, well-paid Ruby on Rails developer, you should ignore contract offers to customize WordPress themes or design the user experience for a new project.
While the short-term rewards of consistent labor are appealing (and often required), taking on initiatives that do not advance you toward your ultimate goal of being the greatest in your industry will simply distract you and delay you from making substantial progress.
Define Your Ideal Client's Appearance
Before you go out and begin searching for clients, you should have a good idea of who you want to work with. Do you wish to construct websites for small company owners, become a professional blogger, work as a copywriter, contribute to the creation of new features for high-growth technology startups, or take on longer-term contracts with enterprise-sized companies? Or maybe you want to work with companies and clients who share your values, etc.
Making these differences between who you're pitching to and what sort of business you're pitching to will be critical to properly pitching your services.
To determine who your ideal freelancing clients should be (and how to go about getting them), consider the following:
What kind of business has the issues that your services are addressing?
Can the company you want to work for afford to hire you?
What demographic patterns can you identify among the decision-makers in the industries that you are targeting? Consider their age, gender, geographic region, websites they visit, and personal interests.

Because we know you'll be more involved and productive working with smaller startup teams on issues you can personally relate to, we've consciously opted to limit your scope of possible clients. Working with similar startup teams allows new potential customers in your sector to quickly relate to you and have faith that you'll be able to reproduce your results for their firm as well.
Create a High-Quality Portfolio Site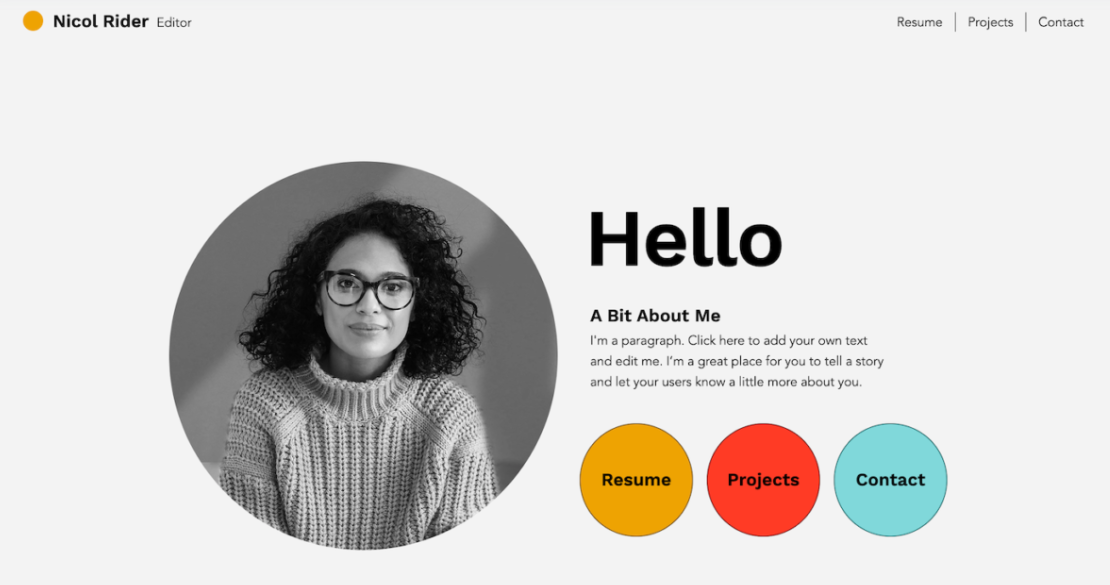 Having your great portfolio site is one of the finest ways to display your technological talents, allowing you to become a professional freelancer. If you want to be regarded seriously as a new freelancer, you'll need a website that:
It displays your knowledge.
It emphasizes the significant previous experience.
It demonstrates your personality.
Include your contact information so that potential clients may find you easily.
If you don't have a lot of employment experience or testimonials to show that you know your thing, a spectacular portfolio may assist you.
The goal of your portfolio is to educate and pique potential clients' attention, persuading them to hire you for their technical needs. That's why, before you start looking for new tasks, you should spend some time selecting what to include in your portfolio and how to present it.
Once your portfolio site is up and running, begin putting a link to it in your email signature and on your social accounts. And congrats, you are on the right track that will lead you to become a professional freelancer.
RELATED: You can check out our article on how to create a professional portfolio.
Begin Freelancing Before Quitting Your Day Job
Instead of seeking self-employment right away, we recommend launching a freelancing company or an online freelance business using one of the top freelance websites on the market while keeping your day job (or working part-time). We highly recommend that every beginner do that if he is willing to become a professional freelancer.
Aside from the fact that developing your brand, making a high-quality portfolio website, and adding to your portfolio all take time, it's a good idea to have a few stable freelance customers on your roster before axing your only source of income.
Depending on your risk tolerance (one of the 8 must-have talents you need to acquire before starting a freelance business), We recommend increasing your side income to at least 60–70 percent of your entire current income before leaving your full-time employment.
Managing a tight schedule, a heavy workload (including difficult freelancing tasks), and being accountable for client deliverables with limited time resources will rapidly show you what it's like to manage your own business.
Another great advantage of picking up freelancing customers while still working full-time is that you may be picky. You most likely do not require the funds. This allows you to decline a job that either does not pay enough to warrant your time investment or is not interesting to you.
If you want to be happy after you're freelancing full-time, you'll need to stick to these two guidelines.
Improve Your Skills
What is the most effective strategy to justify increasing hourly rates? Make sure you have exceptional and in-demand expertise.
Create the types of projects that you want to be paid to work on to practice applying your new skills. Whether it's WordPress websites, mobile applications, or something altogether new, such as graphic design, copywriting, and so on, the more you can separate yourself from the crowd with creative side projects and samples that will attract potential clients, the better it will be for you to attract more customers and increase your income. Besides that, it will help you to become a professional freelancer in your niche.
And keep in mind that, while highly skilled freelancers might command considerably more pay, you don't have to return to school for a BS in computer science to board the train. Taking online courses (you can find courses on Udemy in any niche you want) may get you started and put you in control of your education.
Keep in mind
If you want to start or advance your career in technology, online course platforms such as Udemy, Skillshare, edx, and Coursera can assist. Also, our article about the best online tech courses to study is a comprehensive curriculum designed to assist absolute novices in technology in beginning a new and rewarding profession.
Increase Your Credibility
There are several techniques to increase your credibility in your field. Aside from writing high-quality blog material and cooperating with significant industry influencers, you may also publish an ebook, develop an online course, and schedule speaking engagements to begin growing your exposure within your area.
You may also develop your portfolio on freelancing platforms and freelance gig websites by starting with a lower hourly fee and gradually raising it as your experience grows.
These credibility boosters can help you add to your list of successes to highlight in your portfolio while also demonstrating your knowledge for additional potential clients to view. The more widely you can spread your message, the more influence you will get within your specialty.
Determine Your Pricing
While defining how much to charge for your freelancing services is an important step in evaluating your perceived worth, you also need to ensure that you're charging enough to create a sustainable, comfortable life.
Most clients will gladly pay a higher fee for a freelancer who makes an excellent first impression and convinces them that he or she can provide high-quality products.
As long as you continue to provide continuous value to your clients (highly above their expectations), you will have no problem setting and maintaining high pricing for the services you offer.
Consider the real value you'd be providing for your potential clients and make sure you're not leaving money on the table before placing your pricing at the very minimum you need to charge to meet your financial demands.
You can always raise your prices in the future and hope your customer remains on board, but if you start at a pricing point you're already pleased with, you'll be far more likely to over-deliver and continue to enhance your value in the future.
RELATED: How to Determine Your Pricing as a Freelancer.
Use Your Network to Make Introductions
Leveraging your current networks is one of the most successful strategies to acquire higher quality and higher compensated freelance jobs to become a professional freelancer. This is an excellent alternative to cold contacting potential clients, whether it's pitching your genuine friends and former coworkers for freelancing help or utilizing their contacts to create warm introductions to firms you want to work with.
Before reaching out with a cold email, our users use the following strategy when investigating any freelance work that is available on any freelancing platform such as Upwork, Fiverr, CloudPeeps, or any other freelancing websites: give themselves 20 to 25 minutes to investigate the organization, determine their ideal point of contact, and see if they have a shared connection on LinkedIn, Twitter, or Facebook.
If they have a mutual contact, then they contact their buddy (only if they are friends) and ask if he'd mind making an email introduction on their behalf.
This strategy, in which our user's clients get their first impression backed up by a reference from someone their target client already knows, has consistently resulted in greater response and closure rates.
Improve Your Pitching
Pitching your freelancing services to potential clients is both an art and a science.
Getting new clients is more than just writing a great freelancing proposal. Your success is determined by how you choose new jobs, position your value propositions, and how much study you undertake ahead of time.
Our users got new jobs because they put in more time and effort studying the organization, finding their needs, and offering enormous upfront value in the form of intelligent advice before ever discussing price. Much of your success (and ability to generate money online) as a freelancer will be determined by the depth of your customer connections and your ability to establish significant collaborations.
Blog Frequently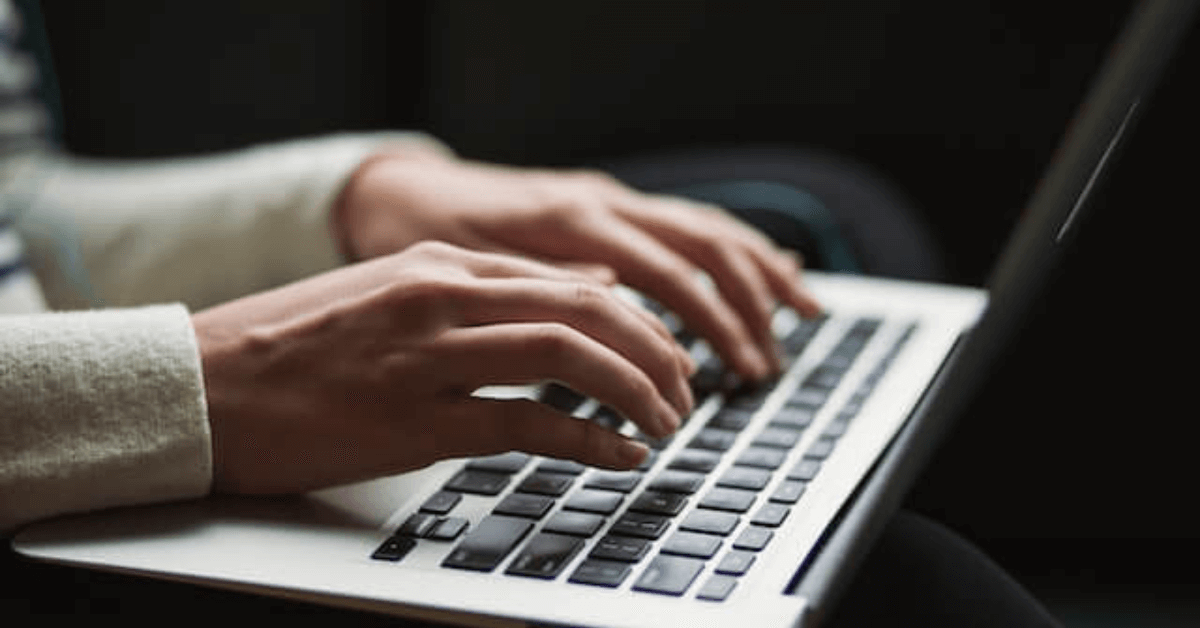 The purpose of establishing a website that showcases your abilities is to attract and convert new clients. What better way to boost the number of prospective new clients who visit your website than to create high-quality blog material that establishes you as a standout authority in your field?
At first, shoot for one or two in-depth blog entries every month, intending to deliver really helpful answers that your future clients may be looking for. That is, you will be writing for your clients, not for other professionals in your sector.
Once they've discovered your material and received some free value from you, you'll naturally be at the front of their thoughts when it comes time to hire out for more in-depth assistance.
The majority of the freelancing work our users have earned in the last year has come through referencing a business in a successful blog article on our website or any other one. Following the publication of our in-depth post detailing all of the top side business ideas, our users spent a significant amount of time reaching out to a carefully selected individual at each company or online tool we mentioned, asking if they had accurately acknowledged them in the piece.
The majority of them responded by confirming or making a recommendation, allowing our users to pitch a guest post, asking them to promote their material with their audience on social media, or opening the door to a prospective marketing deal. That's how you become a professional freelancer.
By far, the most profitable marketing tool for our user's freelance business has been our blog.
Guest Post on Relevant Industry Blogs & Publications
Once you've created a website that showcases your skills and conveys that you provide freelancing services, one of the most effective strategies to boost your online exposure is to have articles published on the blogs and magazines where your potential consumers spend the most time.
Neil Patel, a marketing guru, and consultant, regularly writes about the large contracts he secures for his company by posting over 100 guest blogs every year.
While you'll be starting on a much smaller scale, don't overlook the instant benefit of having your work included in blogs and periodicals, which may attract hundreds or even thousands of additional visitors to your website.
By writing exceptionally high-quality content and using their pitching talents, our users have been able to have their pieces published on Entrepreneur, Inc, Business Insider, HubSpot, and dozens of other sites in less than a year. This increased awareness has had a direct and positive influence on the company.
RELATED: How to start guest posting in 2023: The ultimate guide for beginners.
Conclusion
Those were the best methods you should use to become a professional freelancer in 2023 and make money online easily by driving more real customers to your business. You can start today, and you will see the results after several weeks. Don't forget to grow your capital. By doing that, you can invest more and more in your company, which may result in significant growth in the long term. Unfortunately, only freelancers who know how to effectively manage their freelancing income in the right way will achieve their goals, so be sure to be one of them.
If you have any questions about this topic, don't hesitate to leave us a comment below. Thanks for reading.